Earth & Planetary Sciences Faculty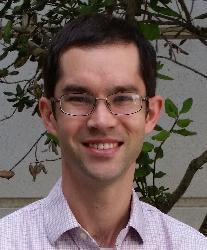 Pronouns he, him, his, his, himself
Title

Professor and Department Chair

Division Physical & Biological Sciences Division
Department

Earth & Planetary Sciences Department

Affiliations Institute of Marine Sciences
Phone
Email
Website
Office Location

Earth & Marine Sciences, A208

Mail Stop Earth and Planetary Sciences
Faculty Areas of Expertise

Paleontology, Earth Sciences, Geology

Courses EART7 - History of Life, EART101 - Invertebrate Paleobiology, EART120 - Sedimentology & Stratigraphy, EART125 - Statistics and Data Analysis in the Geosciences
Summary of Expertise
Invertebrate Paleontology, Paleoecology
Research Interests
Biotic effects of global change. How did ocean warming, acidification, and deoxygenation affect marine organisms during ancient mass extinctions? In particular, how did organism physiology influence survival during global change?
Rise of the modern evolutionary fauna. What led to long-term ecological change in marine ecosystems, especially the shift from brachiopod to bivalve dominance?
Cephalopod morphology. What controls evolutionary trends in the shell shape of ammonoid and nautilid cephalopods?
Biography, Education and Training
Ph.D. (2006), University of Southern California
M.Sc. (2002), Queen's University (Kingston)
B.Sc. (2000), University of British Columbia
Selected Publications