Earth & Planetary Sciences Faculty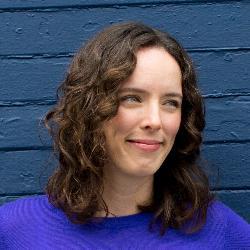 Pronouns she, her, her, hers, herself
Title
Division Physical & Biological Sciences Division
Department

Earth & Planetary Sciences Department

Phone
Email
Website
Office Location

Earth & Marine Sciences, A247

Mail Stop Earth and Planetary Sciences
Summary of Expertise
Atmospheric Sciences, Climate Dynamics
Biography, Education and Training
Nicole Feldl is a climate scientist and professor of Earth and Planetary Sciences at the University of California, Santa Cruz. Her research investigates a broad range of topics within atmospheric and climate dynamics, including climate feedbacks and sensitivity, large-scale atmosphere and ocean circulations, and polar amplification of climate change. Through a combination of hierarchical numerical modeling, theory, and observational data analysis, she seeks to expose the physical mechanisms underlying changes in past, present, and future climates.
Feldl has a BS in Geological Sciences from the University of North Carolina at Chapel Hill and a MS in Geophysics from the University of Colorado, where she studied mountain building and earthquakes in the Himalaya. She earned a PhD in Atmospheric Sciences from the University of Washington and held a postdoctoral fellowship at the California Institute of Technology, prior to joining the faculty at UC Santa Cruz in 2016. She received the NSF CAREER award to support her research on polar climate dynamics and to design and develop a learning game about climate science.
Honors, Awards and Grants
2018 NSF CAREER award
Selected Publications
See Google Scholar for a complete list of publications.
Teaching Interests
EART 12 Intro to Weather and Climate
EART 121 The Atmosphere
EART 124 Modeling Earth's Climate
EART 252 Hydroclimatology