Earth & Planetary Sciences Faculty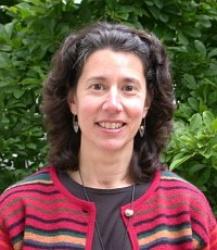 Title
Division Physical & Biological Sciences Division
Department

Earth & Planetary Sciences Department

Phone
Email
Fax
Website
Office Location

Earth & Marine Sciences, A133

Mail Stop Earth and Planetary Sciences
Faculty Areas of Expertise

Earth Sciences, Earthquakes, Geophysics, Seismology
Summary of Expertise
Seismology and Geophysics
Research Interests
Dr. Schwartz's research addresses problems in earthquake seismology, Earth structure, active tectonics, and volcano seismology and geodesy. Her research interests include the mechanical behavior of the seismogenic zone at subduction margins, interrogation of the velocity structure of the crust and upper mantle lithosphere at or near plate boundaries, volcanic deformation and seismicity, and seismotectonics of the San Andreas fault system and Costa Rica. Much of her present research is accomplished through the design and implementation of field experiments deploying high quality, portable, seismic and geodetic instruments. Ongoing and recent field projects include:
* imaging the seismogenic zone with geodesy and seismology across Costa Rica and the Middle America Trench,
* determination of crustal structure and mantle dynamics associated with the North American/Pacific plate boundary, and
* investigation of volcanic processes at an active stratovolcano in Costa Rica.

In addition to embarking on these relatively new research directions, Dr. Schwartz has also continued her long standing efforts to better understand the spatio-temporal distribution of earthquake moment release and the factors that influence its localization using global seismic network data.
Biography, Education and Training
B.S., Brown University
M.S., Ph.D., University of Michigan
Teaching Interests
Geology of the National Parks, Geologic Hazards, Geologic Signal Processing and Inverse Theory, Interdisciplinary Topics in the Earth & Planetary Sciences