2015 Alumni Reunion
2015 Earth & Planetary Sciences Alumni Reunion
EPS celebrated UCSC's 50th anniversary with an action-packed department reunion (May 8-10, 2015), featuring alumni and faculty speakers, a poster session with current graduate and undergraduate students, two field trips, fine beer at a local brewery, a breakfast gathering at Steamer's Lane, and lots of time to catch up and reflect on the last five decades of hard work, professional achievements and fun. It was great to see so many old colleagues, and to meet families and make new friends. Our alums have had (and continue to have) interesting and high-impact careers, and it is gratifying to hear their stories and learn about our department's influence across a many disciplines and professions.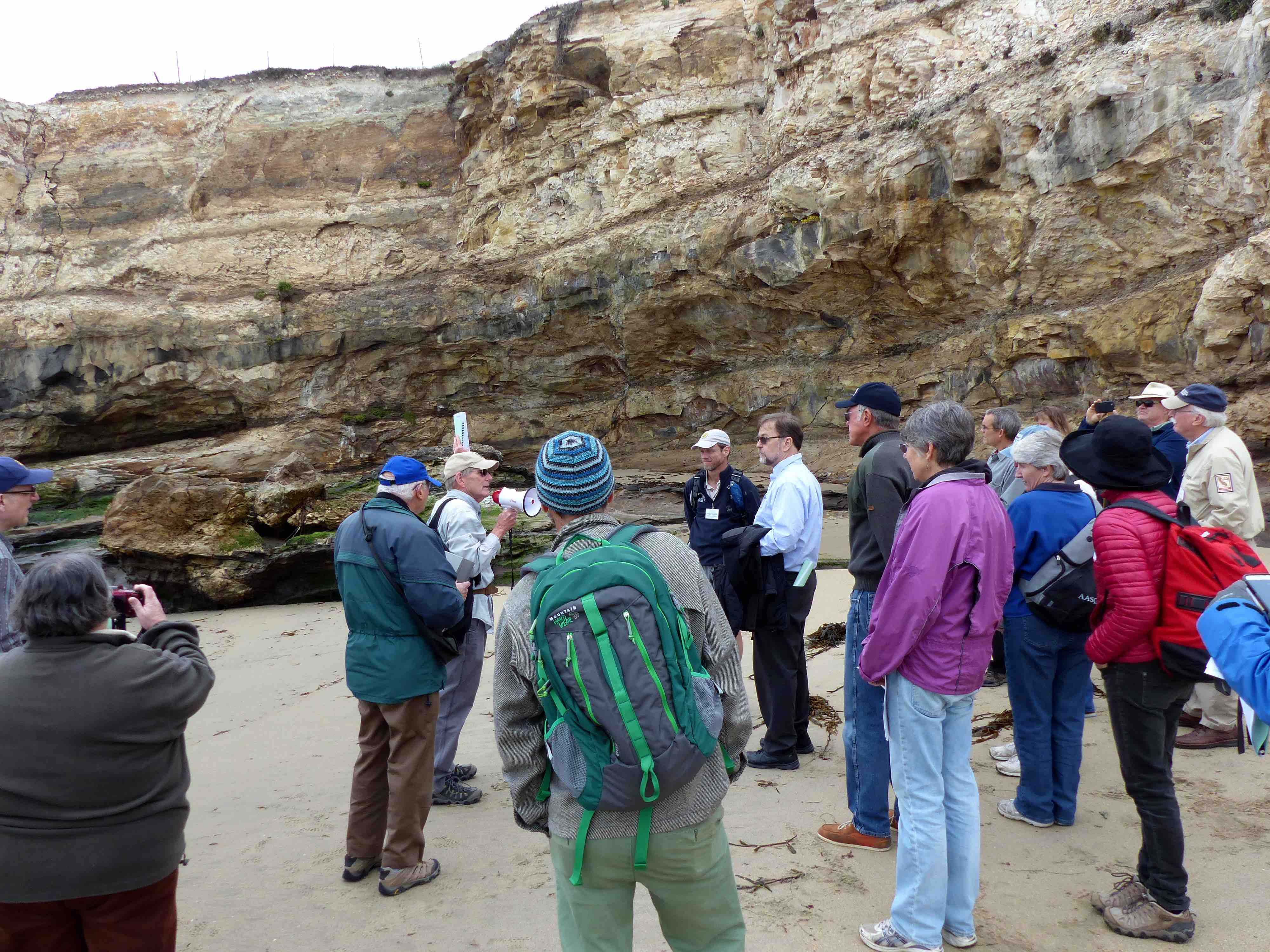 J. Casey Moore explains the origins of coastal deposits north of Santa Cruz, with an attentive group of former students and guests, as part of the EPS 2015 Reunion.
Gerry Weber and participants in a field trip to examine coastal geology and active tectonics, as part of a field trip during the EPS 2015 Reunion.
EPS Reunion visitors enjoy learning about ongoing research through poster presentations and discussion with current students and junior researchers.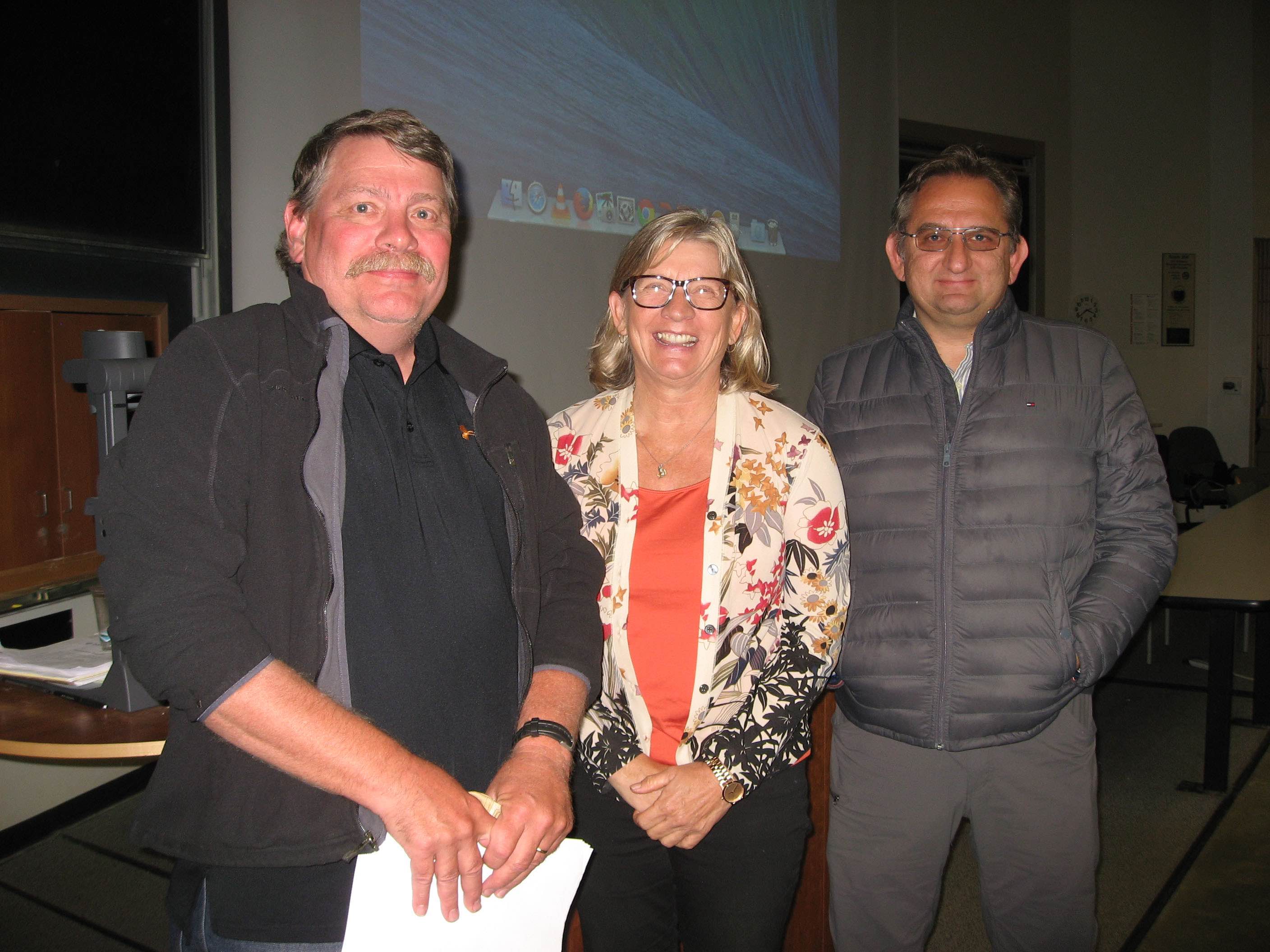 Some of the featured speakers from Saturday 5/9 at the 2015 EPS reunion. From left to right: Kevin Biddle, Mary Bannister, Slawek Tulaczyk. Thorne Lay spoke on Friday afternoon.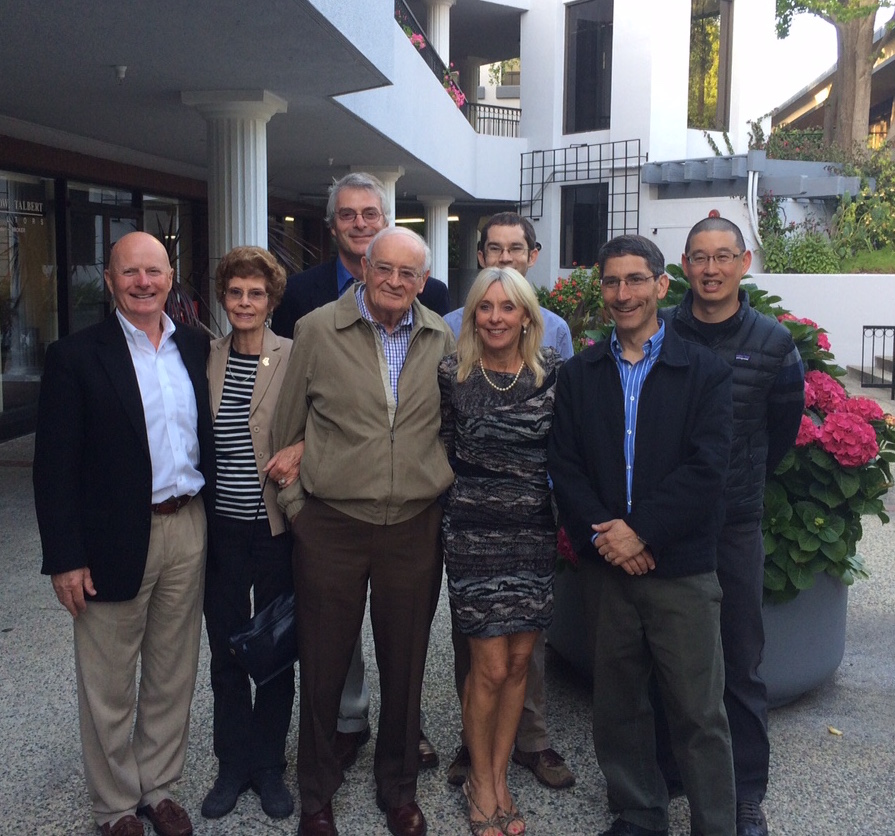 Featured EPS Graduation speaker, Nancy Ann Budden, and guests after the ceremony in June 2015. From left to right: Terry Budden, Jan Garrison, Quentin Williams, Bob Garrison, Nancy Ann Budden, Matthew Clapham, Andy Fisher, and Patrick Chuang.