BAPS  
Conference
Professor Myriam Telus and the Planetary Sciences group at UCSC hosted the annual Bay Area Planetary Sciences (BAPS) conference  on September 19th. The meeting was a great success with over 80 participants from different institutions in the region, including Stanford, UC Davis, UC Berkeley, NASA Ames, LLNL and SETI. The conference took place at the Seymour Marine Discovery Center on UCSC's coastal campus. The conference was funded through grants from the Heising-Simons Foundation and the Meteoritical Society. The Bay Area Planetary Science group was started in 2019 to bolster collaborations and community among planetary scientists in the San Francisco Bay Area.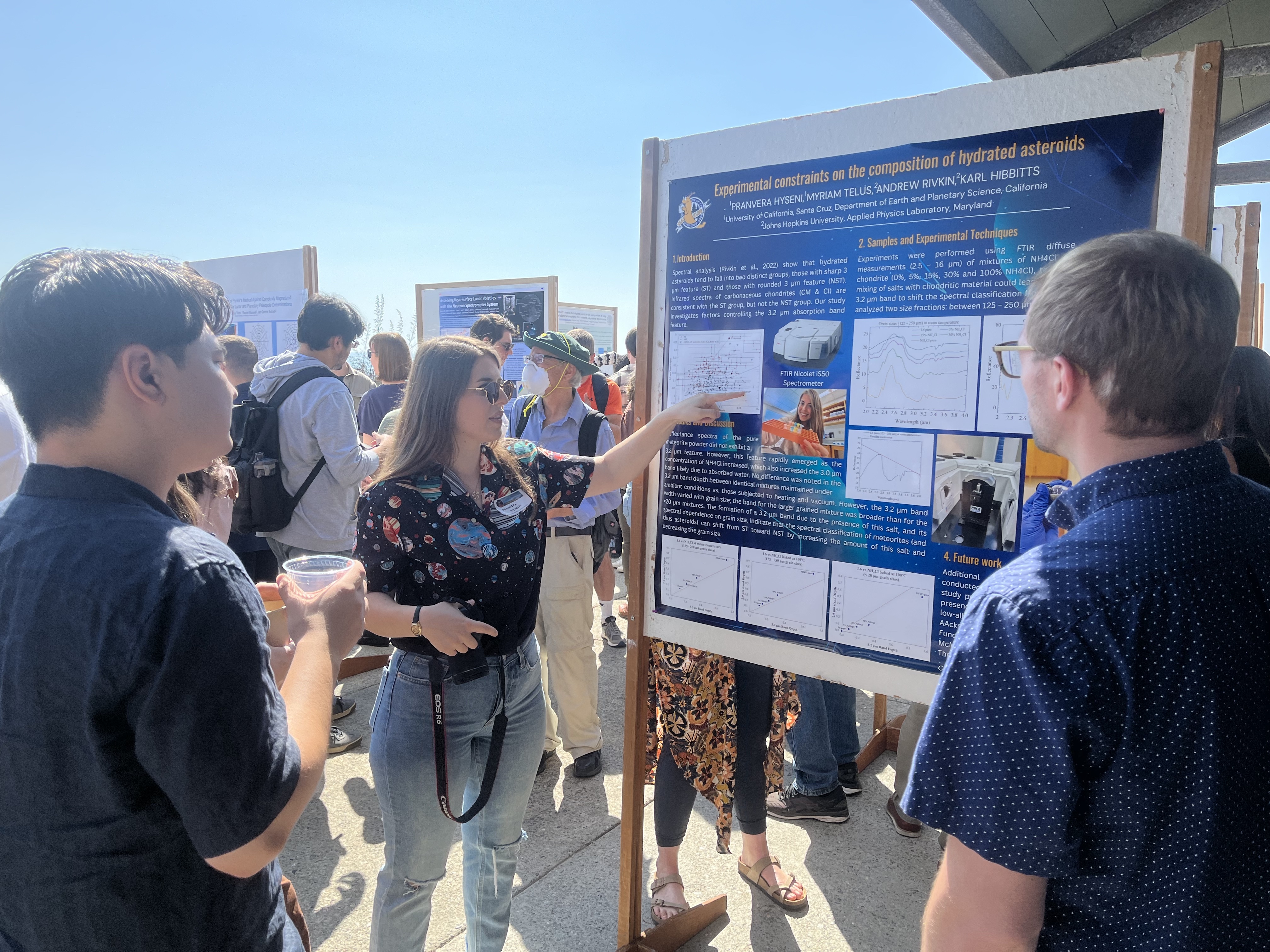 Department 
Events
IGPP Seminar, Sept 29, 2023
 Speaker: Max Rudolph, Topic: Geysers on icy satellites 
Whole Earth Seminar, Oct 3, 2023 
Speaker: Daniel Glaskell
Other Department Updates: 
UC Santa Cruz is very pleased to announce a search for two geophysics faculty positions this year. As highlighted in the job ad, we are particularly interested in expertise in seismology or geodesy and can entertain applicants at up to the Associate Professor level. To ensure full consideration, please apply before the initial review date, which is  November 27, 2023.