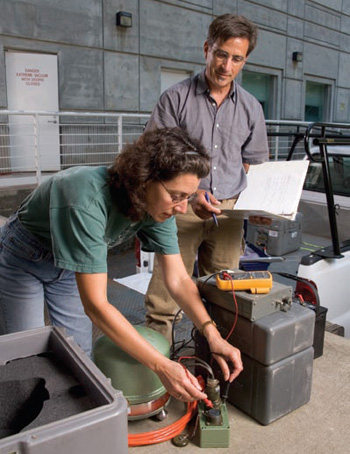 Technical Support Staff
The Earth & Planetary Sciences Department Technical Support Staff are ready to assist you with your technical needs regarding:
- Research Facilities
- Instrument Engineering
- Materials Characterization Analytical Requests  
- Tools and Materials   
- Department Field Equipment and Vehicles  
- Academic Teaching Support
Instructions for Submitting Technical Support Requests
From the online technical support platform, you may submit your requests to technical support specialists. The ticket based system makes it easy to keep track of your requests. Once a ticket has been created please respond directly to emails created by the system rather than support staff directly.  This ensures all information is visable and available for review by anyone associated with a particular support ticket.     
To open a new technical support ticket please email